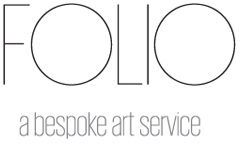 Folio offers a bespoke management service for private, public and corporate collections. Tailored to suit the size and requirements of each individual client, Folio incorporates a wide variety of services to help manage your portfolio.

Folio provides detailed administration of your investments; creating a database and visual archive of your collection; obtaining appraisals, provenance and certificates of authenticity for each item; securing loans and insurance; facilitating repair and overseeing conservation; consulting on new acquisitions; negotiating purchases and acting as agent for potential sales.

With over 6 years experience working for contemporary art galleries and private collectors Mary Skarbek and Charlotte Perman have developed relationships with leading art world professionals, auction houses, galleries and art handlers.