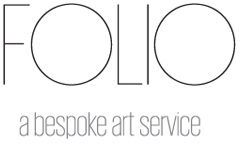 ARTCHIVE SERVICE
Clients are capable of storing and managing their inventory online with our subscription based service. For a one time fee the secure database can be accessed from anywhere in the world, allowing subscribers to add works to their inventory at the point of purchase, edit information, upload pertinent documents and oversee their collection. With no software to download, this convenient and safe online service is the future of collection management.
BESPOKE SERVICE
Folio offers a personalized service for those requiring assistance in building their online inventory. Whether organizing your collection and storing it online, or visiting your home/workplace to personally inspect, document and archive your works, we are happy to assist you. Simply contact us to discuss your requirements.
CONTACT MANAGEMENT
Clients can store and manage their rolodex via their online database "Artchive".

LIASON
Folio will work as the liaison between you and auction houses, galleries and art dealers. Facilitating and brokering acquisitions and sales, as well as helping to obtain auction estimates and fair valuations on items in your collection.

CONSIGNMENT AND PERMANENT LOAN
Arranging loan agreements and assisting in the consignment of items to commercial or public spaces.

TECHNICAL ASSISTANT
Folio will assist you in coordinating appropriate storage and care of your collection. We will also arrange framing or reframing of artwork, installation and transportation where required.
INSURANCE AND APPRAISAL
We will ensure that your collection is accurately insured by helping to get works appraised with up-to-date fair market valuations. We will also research various insurance policies, finding that most suited to your needs.