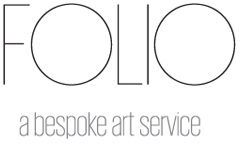 Artchive is our online database, designed and developed by Folio, to meet the needs of collectors. For years Collectors have used files, spreadsheets or complicated software to store information, providing them limited access to their records whilst also proving difficult to update. Artchive is the solution. The secure online database was developed by art world professionals and can be accessed from anywhere in the world allowing you to add-to and update your collection at any time.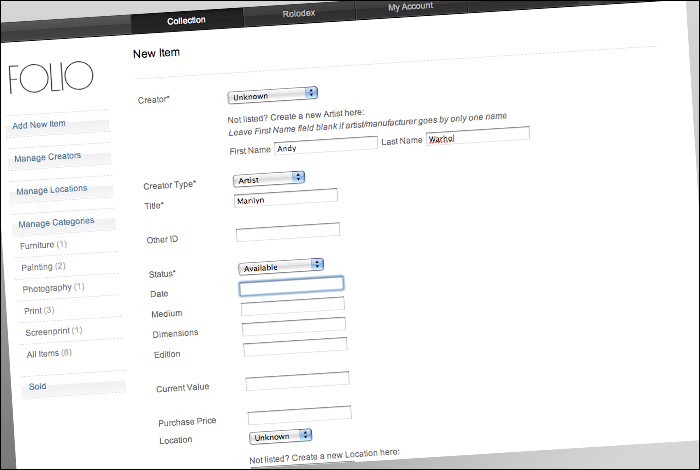 With Artchive you can not only store the details and images of your inventory but also upload associated documents such as purchase invoices, receipts, loan agreements or certificates of authenticity. You can also categorize your collection as well as manage the location and creator of each item.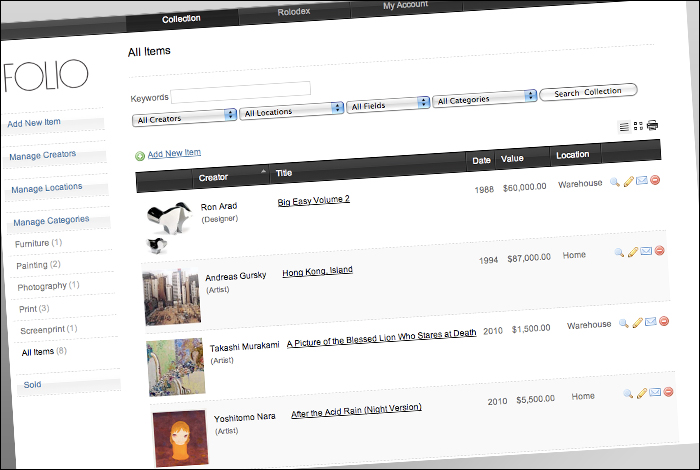 Through Artchive, Folio clients are able to generate inventory reports thus simplifying insurance quotes and renewals, whilst the accounting section provides a breakdown of your collection and it's value by category, location and creator.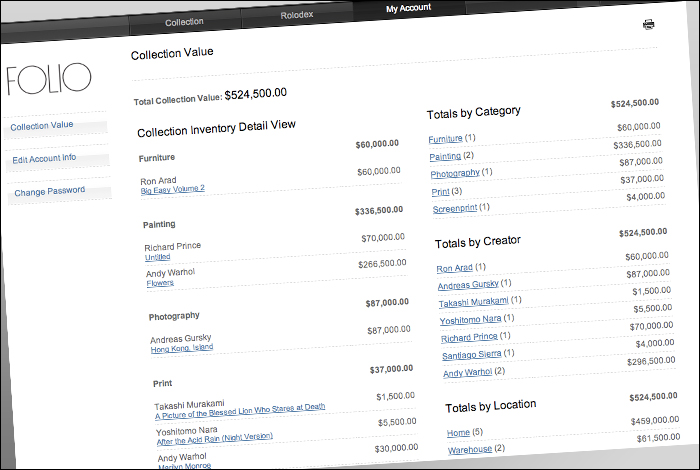 To further simplify the management of your collection, Artchive includes a Rolodex. Subscribers can add contacts which can then be linked to items in the collection. If applicable you can also detail ownership shares.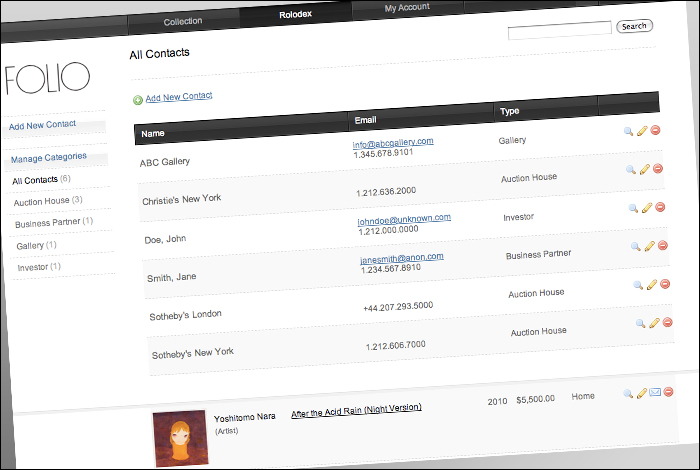 With no software to download, this convenient and safe online service is the future of collection management.
To sign up now simply select one of the options below. If you wish to pay in an alternate currency please contact us at info@folioarts.com
US Clients follow the link below (USD)